Adventure Ride W/ Behind Bars & DM: Season Kick Off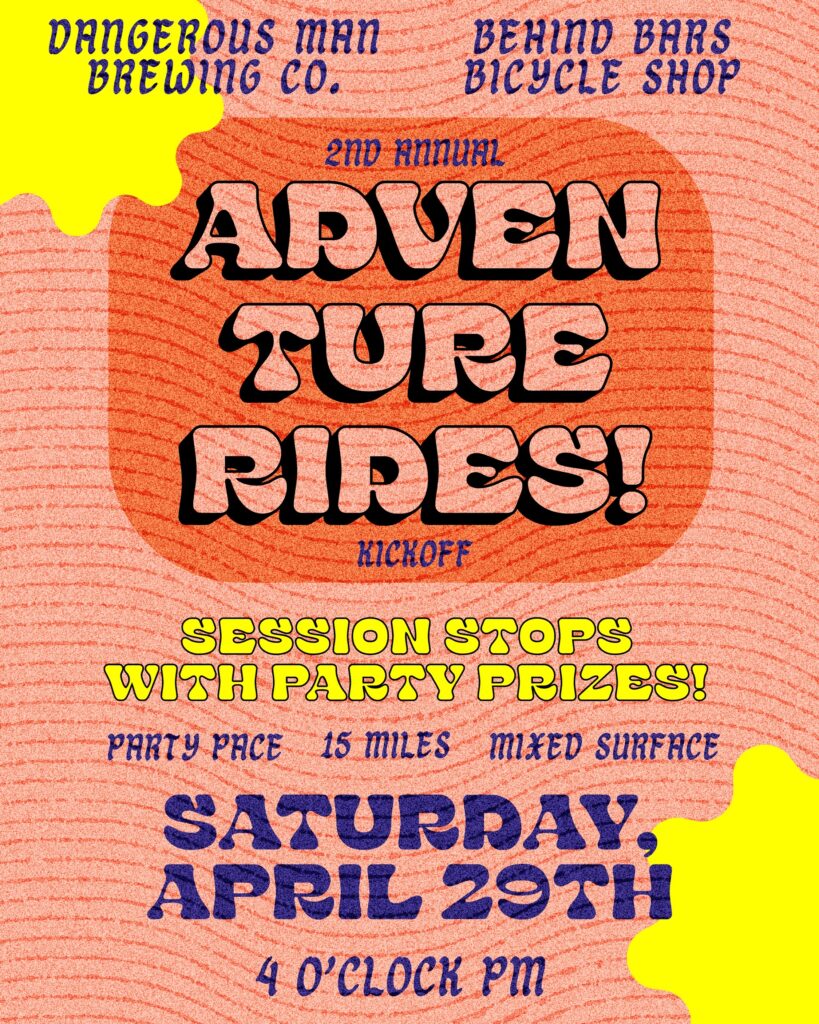 Bikin' & Beerin'!  Bust out those two wheels and join Dangerous Man & Behind Bars Bicycle for our Kick Off  bike ride and brews for another season of Adventure Rides! We are kicking off this season on Saturday, April 29th, with a all level bike ride, featuring several contest stops along the way and a chance to win prizes!
Ride starts at 4:00pm and Behind Bars and will finish with Beers at Dangerous Man.
Party Paced • 15 Miles • Mixed Surface
The ride will feature 3 "session stops." Each stop will have its own lil' fun competition. There will be awesome prizes for each stop's activities. "Competitions" will feature 1 on-bike and 1 off-bike activity.  Manifests will be handed out on the day of the ride. This is super fun and friendly – no macho competitiveness will be tolerated.