Analog Alchemy TinType Pop-Up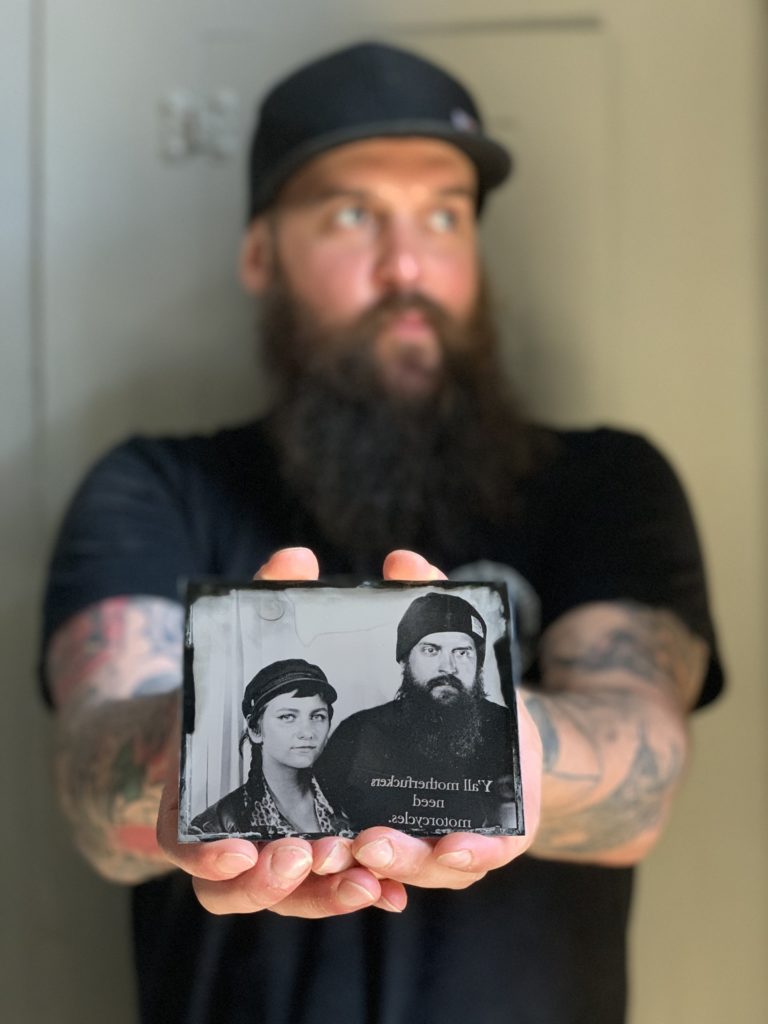 We are excited to announce a second pop up with Analog Alchemy who will be shooting tintypes live in the taproom on Wednesday, June 5th, from 4pm – 9pm. Analog Alchemy is taking reservations for tin type portraits –
https://forms.gle/Rkz1GPgUz2zaYBDN9. By signing up you will receive a reservation reminder and will have priority that day. If additional space is available it will be first come first serve. They are $60 +tax for a 4×5" tintype of one or two people.
Tintypes, or wet plate collodion images are a historical photo process originating in the 1850's, and making a modern resurgence. The images are archival, and heirloom quality. Bring home a piece of history!