Dangerous Mullet: A Celebration of 80's Hard Rock and Hair Metal @Dangerous Man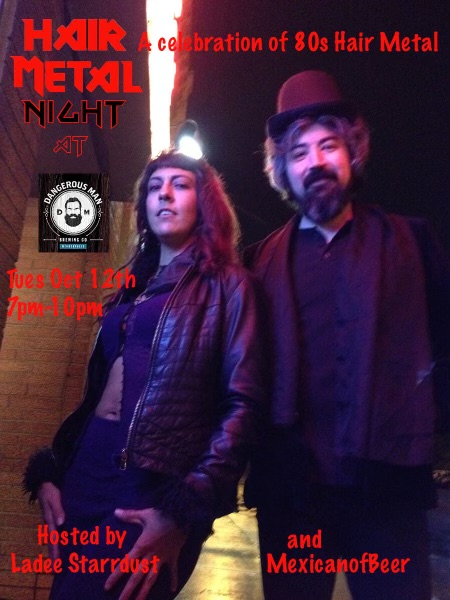 Dangerous Man presents, "Dangerous Mullet: A celebration of 80's Hard Rock and Hair Metal" featuring a selection of songs and videos from some of the most exciting and memorable Hair Metal acts of the 80's, as well as some of those lesser known gems who graced the air waves and bedroom walls during the 'decade of excess'.
So, grab your leathers and ripped jeans from Out of the Cellar, call up your Mötley Crüe, jump in your Tesla and come and get your KIX while choosing your Poison because it's gonna be a Cinderella story at Dangerous Man.
Hosted by Missi Sommers aka LadeeStarrDust and Michael Lopez aka MexiCanofBeer.
https://www.facebook.com/events/321281216426688