December 10th Double Bottle Release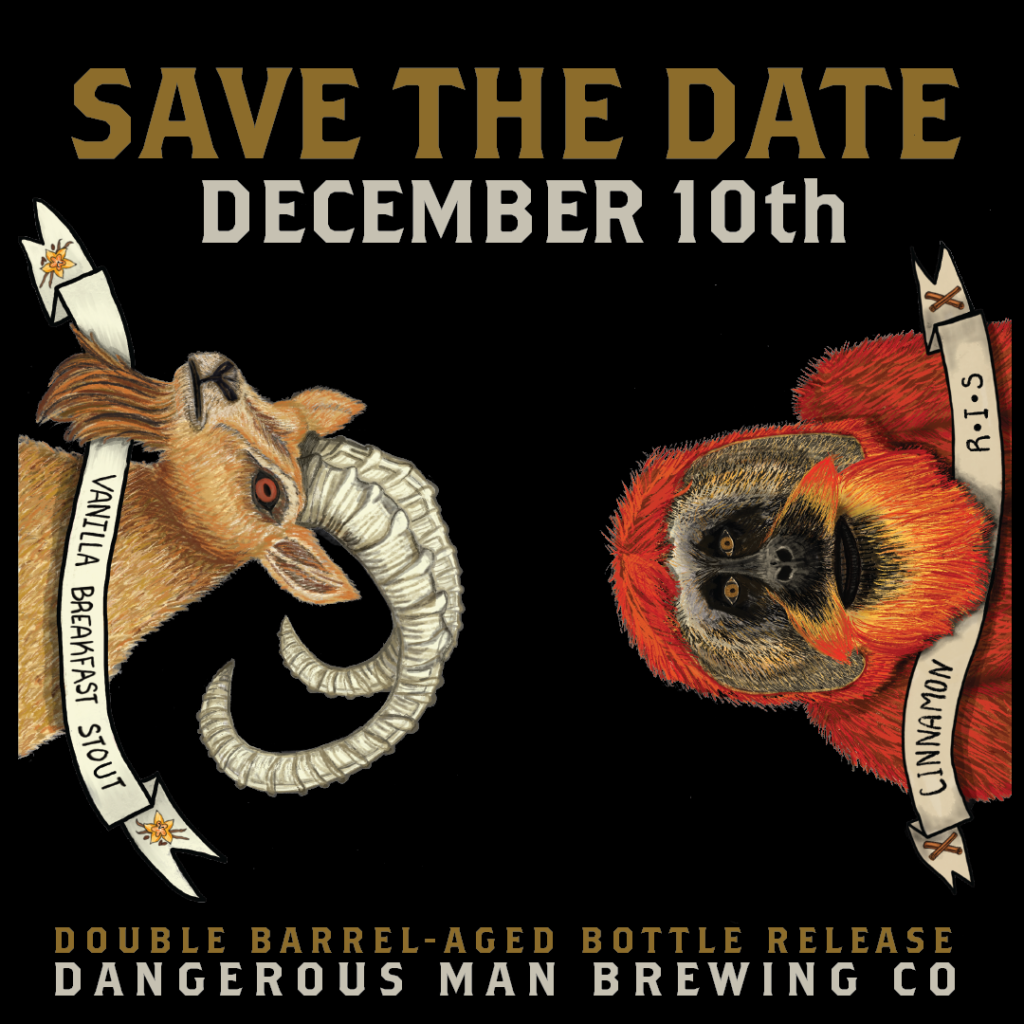 DOUBLE BOTTLE RELEASE DAY
DECEMBER 10th, NOON – 8PM, GROWLER SHOP
  Starting at noon, in the Growler Shop, both of these bottles will be available for purchase. These bottles are best if kept in a cool dark place and are to be drank sooner than later.
CINNAMON RIS • This Russian Imperial Stout was barrel-aged in Wheated Whiskey.  It is reminiscent of cinnamon-dusted dark chocolate enjoyed alongside a snit of ruby port.   • 10.9% ABV • $20 a bottle • We have 500 bottles available. TWO bottle limit per person.
VANILLA BREAKFAST STOUT • This breakfast stout was barrel-aged in Double Oak Whiskey, then conditioned on Dogwood Coffee espresso beans and Madagascar vanilla.  Each sip radiates a silky-rich vanilla swirl with deep coffee notes.  • 10.2% ABV • $22 a bottle • We have 600 bottles available. TWO bottle limit per person.
A few reminders for this bottle release:
• These are available on a first come first serve basis
• Mask up!
• Only 3 customers in the shop at a time
• If there is a line outside please keep 6ft and social distance.
• There will be a sanitizer pump outside before you enter and a pump when you check out.
• If you are feeling sick or have been exposed, please stay home.
• Be patient, be kind, be respectful.
• We will update bottle amounts as the day goes on.
• We cannot ship beer, it is against MN state law.