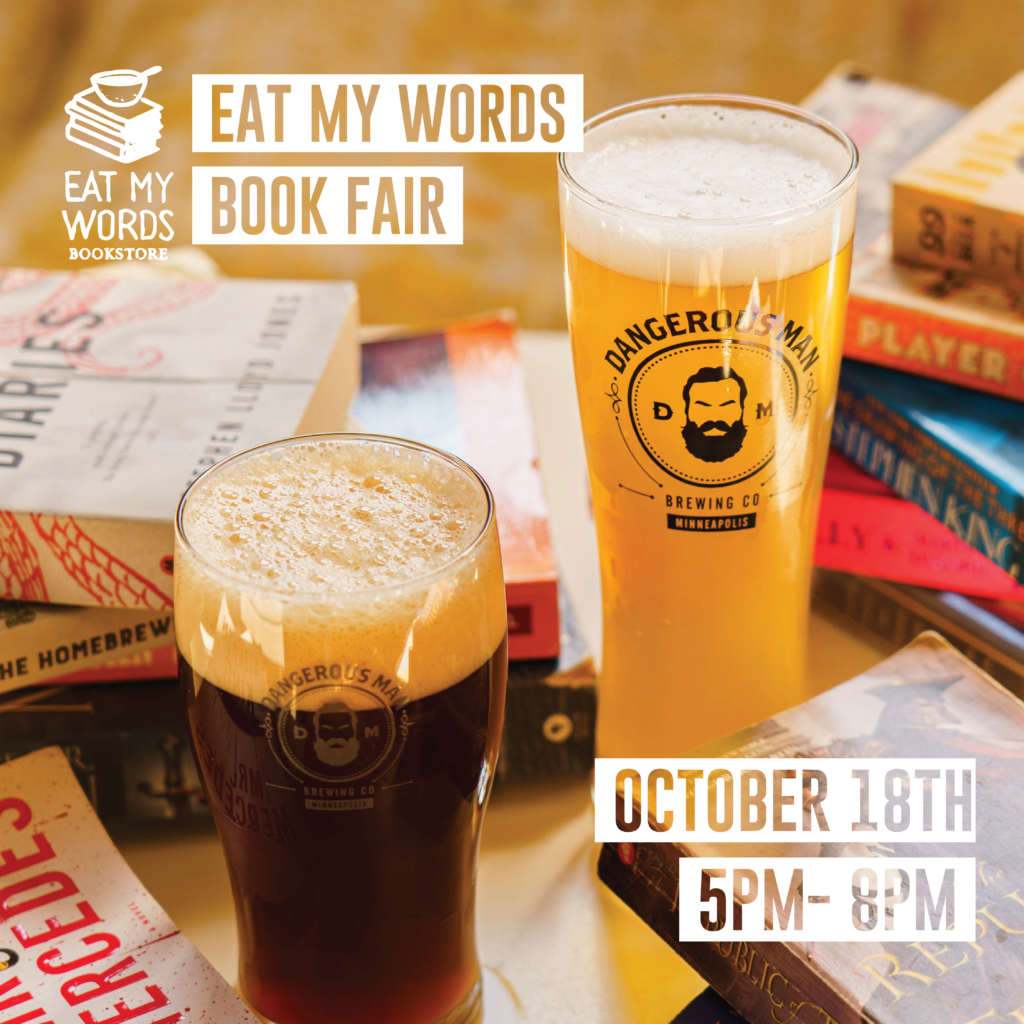 Join us for a good ole fashion Book Fair with Eat My Words Bookstore on Tuesday, October 18th, from 5pm-8pm! 
Here is what's happening:
• A plethora of books for sale from Eat My Words Bookstore!  Buy a book & get a beer discount!
•  Free DM bookmarks!
• Read-a-thon kick off! Pick up one of our reading logs at the event, log 40 hours of reading by November 30th and bring the reading log back into Dangerous Man for a Free Pint & a $5 Coupon for Eat My Words Bookstore! 
• Book Drive: We will be collecting Kids Books at this event for our neighborhood Halloween Stroll. Eat My Words will be outside their establishment handing out these donated books for free on October 30th as part of the neighborhood 13th Ave Halloween event. 
Eat My Words Books is located in the heart of Northeast Minneapolis at 214 13th Ave NE, Minneapolis, MN 55413, just down the street from Dangerous Man. The carefully curated selection of books ranges from the classic to the contemporary, the cult favorite to the unimaginable. Their shelves are anything but the expected, and full of surprises!