Jungle Cat Bottle Release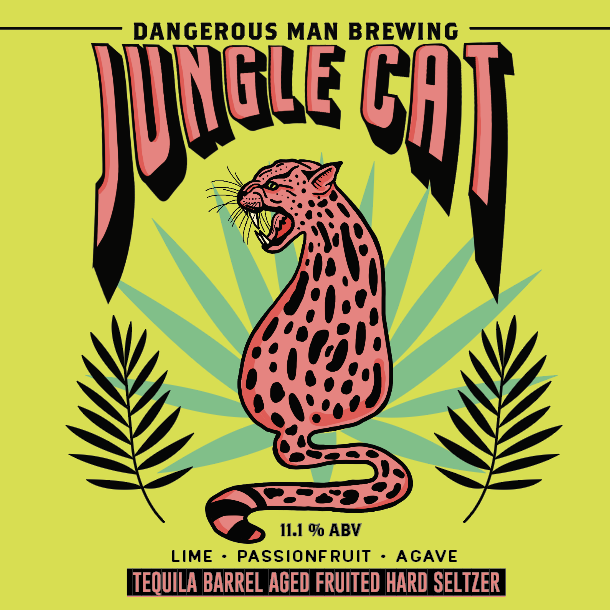 Our last bottle release of the season is on June 16th! This is a first for us over here at Dangerous Man.  We took a big bold hard seltzer base and aged it in Tequila barrels for 6 months.  It was conditioned on Lime, Agave and Passionfruit.  We based this wild beast off of a cocktail called the Jungle Cat!  This wild cat drinks like a smooth cocktail and rings in at 11.1% ABV.  Wild and dangerously delicious. Mega bonus, this beast is Gluten Free!
Release:  June 16th, Friday at NOON
Bottles: 750 ml bottles available at noon on Friday June 16th in the Growler Shop
On tap:  We will be tapping a keg of this wild jungle cat on June 16th in the taproom at noon!