Live Recording White On Rice Podcast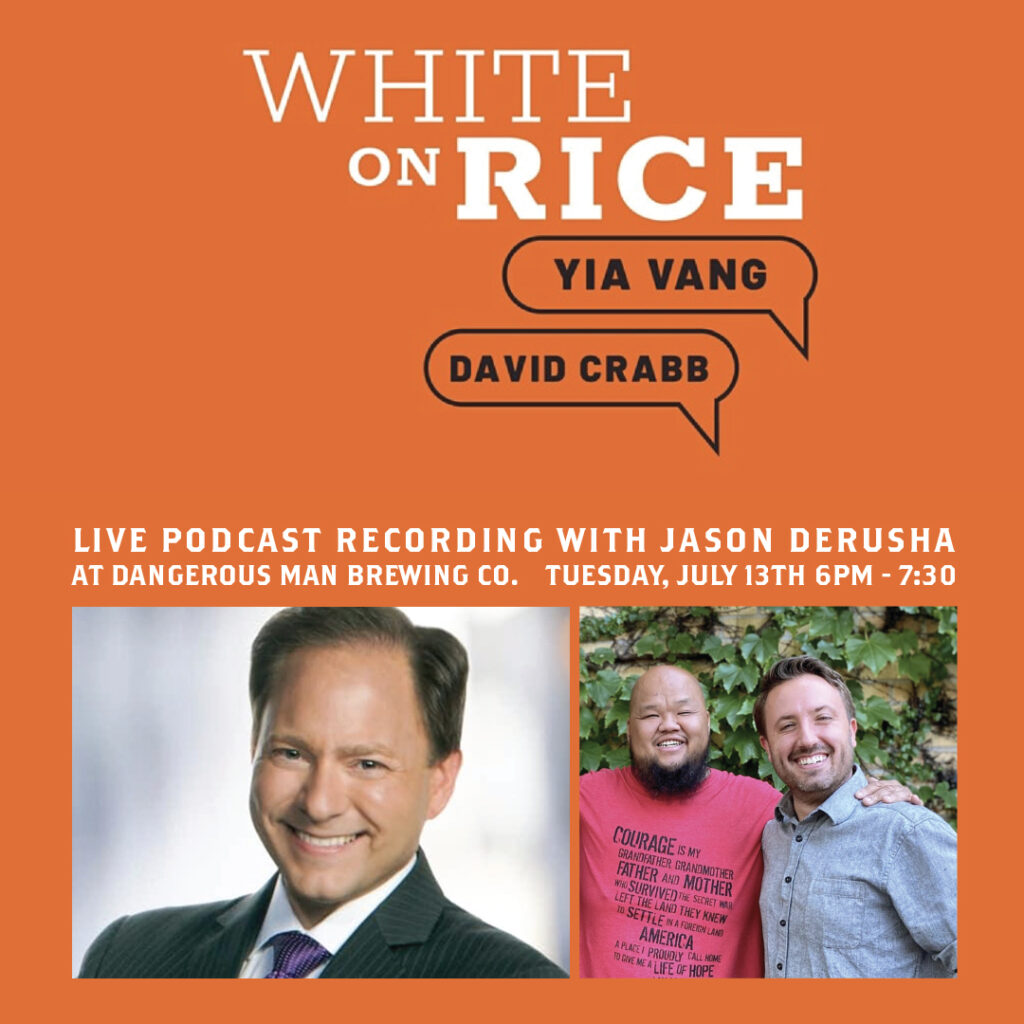 Join us at Dangerous Man Brewing for some beer, food, and a live recording of the White on Rice podcast featuring WCCO-TV morning news anchor, Jason DeRusha.
The White on Rice podcast is hosted and produced by Yia Vang and David Crabb. For more information, please visit whiteonricepodcast.com.
For tickets visit: https://www.eventbrite.com/e/white-on-rice-podcast-live-recording-with-jason-derusha-tickets-160629319619