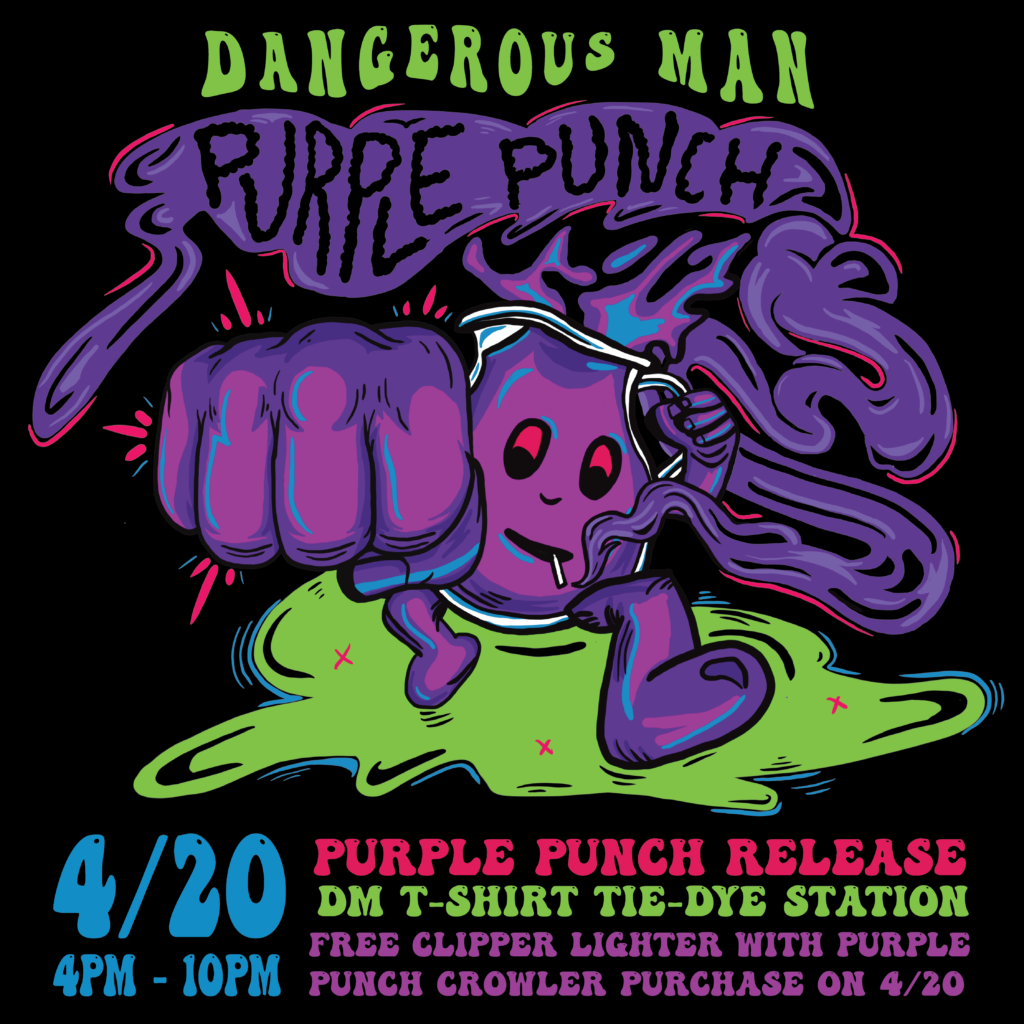 Join us on the dankest of days for a dope beer release, Purple Punch Kool-Aid Ale,  OH YEAH!  Purple Punch was brewed with OG KUSH and Citiva hops to bring forth notes of sticky icky dankness, yet remains bright, fruity and wild AF after being conditioned on a haul of GRAPE Kool-Aid with a dash of Lemon and Lime for some extra zing.
Tie-Dye Party!  We have have a Dangerous Man Tie-Dye station set up on the side of the taproom with DM White Cotton Tee's for creating your own custom TIE-DYE Dangerous Man Tee!  The station opens up at 4pm and will go until around 7pm, unless folks are super into it and we have enough materials, we can keep the tie-dye party going!  DM T-shirts for Tie-dye will be $15 for you to tie-dye your hearts out.
As a little something extra fun, we will be giving out a FREE Dangerous Man Clipper lighter to everyone who purchases a Purple Punch Crowler on 4/20!  OH YEAH!!  See you on Wednesday!