Theros: Beyond Death Draft with All Systems Go!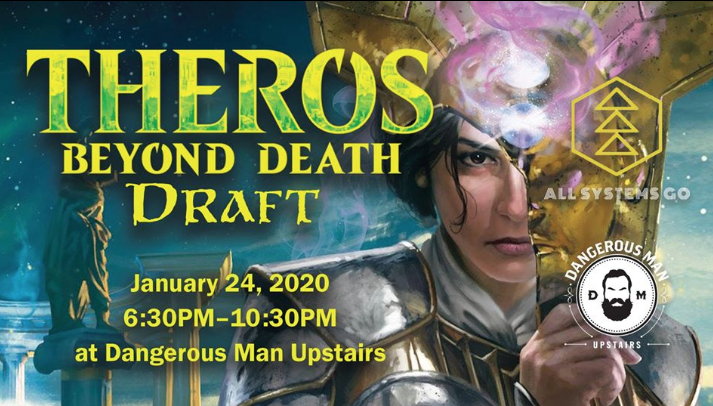 Theros: Beyond Death Magic the Gathering Draft with All Systems Go!
Release night draft at the Dangerous Man Upstairs event space! Space is limited, so get registered early. Get your tickets here: www.asgnempls.com/preorders/theros-draft
$15 Entry, cash bar with 4 DM beers on tap, 3 best-of-three rounds!
Packs for prizes!
Dangerous Man Upstairs
1302 NE 2nd St,
Minneapolis, MN 55413
*Dangerous Man Upstairs is currently only accessible by stairs. However, we are looking into what we can make happen in this space – we value all patrons and aim to make our space as accessible as possible. If you have any questions, comments, or suggestions, please email our Private Events Manager at mariam@dangerousmanbrewing.com.