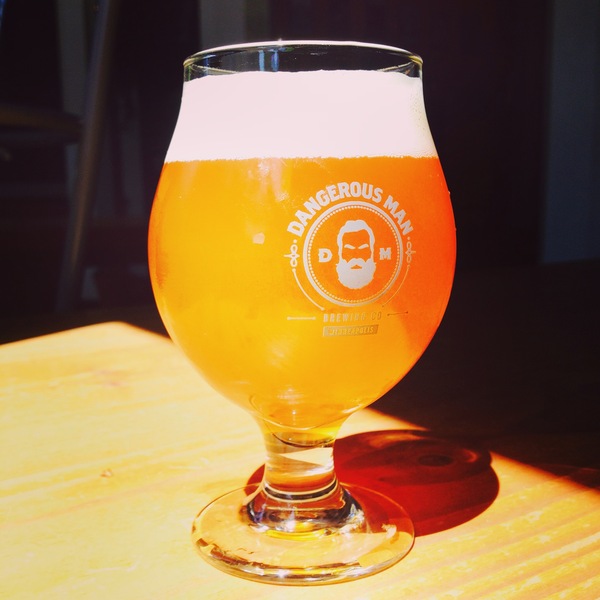 Table beer, or tafelbier in its native Flemish, is another example of how much the world of beer has changed since World War II. With the mid-20th century rise of pilsners and soda, much of the beer world has a taken a back seat to large conglomerates producing massive quantities of either tasteless or cloying beverages. Before the world was soaked in tar, and the rise of industry became the driving force for transportation, there was the need for local breweries who made particular types of beer, often noted to a specific region or place, that helped safely quench the thirst of the people around them. While a bit of a generalization, as cobblestone and dirt roads existed and sea trade routes were invaluable for the exchange of culture, the world of beer remained fairly local as long transportation routes and lack of refrigeration meant spoiled beer. Spoiled beer is bad beer, drink local. Kind of reminds you of somewhere, doesn't it?
With the scene set above, Belgian table beers are older world beers with low-alcohol contents that have strong expressions of Belgian yeast character and often wild yeasts such as brettanomyces or bacteria such as lactobacillus.. High esters and phenols helped make up for a thin body from a small mash and add a great deal of flavor without adding large amounts of hops. These beers were the general thirst quenchers of the day as their low-alcohol content made them particularly easy to drink while ensuring that the consumer didn't get a strong buzz or become inebriated. True to Belgian-style, yeast was almost definitely left in the bottle and is rich in B-vitamins, essential to cell metabolism and energy production in the body. With an intake rich sugars and B-vitamins, a table beer was a perfect working drink often consumed in lunches and even as far as to be put into Belgian schools for children's consumption until the soda sugar-bombs began to replace them after the 1970′s. Belgian table beers generally range from 1%-4% ABV and have become more popular as the smaller, more local beer industry gets more of the recognition it deserves.
Dangerous Man Brewing's Belgian Table beer is true to both American and Belgian styles. It's ABV sits at 4.3% generally making it higher than typical Belgian Table beers, which is true to the American beer industries style, while it contains a diverse grouping of ingredients true to Belgian ingenuity and lack of conformity. Belgian beers in particular are over-generalized in style, as even with styles there is a range of ingredients, flavors, and traditions, for example, the Belgian tafelbier is defined only by its lower alcohol content and the use of Belgian yeast strain. Dangerous Man's Belgian Table Beer has many of the typical Belgian yeast notes — cloves, banana, spice, and the fragrant fruits. It is a simple beer, complex in flavor, convivial in attitude. Come enjoy the easy life.