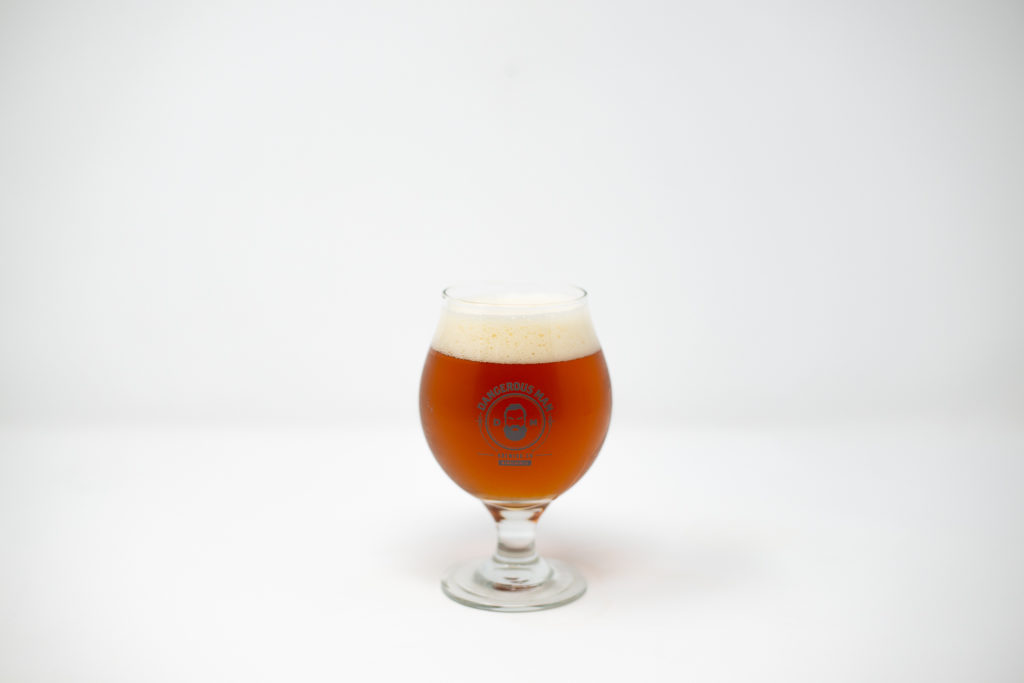 Well that's a mighty fine pumpkin there Charlie Brown, a mighty find pumpkin indeed! How about we borrow that for a quick second and throw it in this here mash? No?! Well, I'll be, Charlie Brown, you are the rudest boy this side of Minneapolis. Look! The Red Baron (quickly swipes pumpkin from the blundering CB and dumps in mash tun with a mischievous smile…)
Dangerous Man is happy to present it's Imperial Pumpkin Ale.
The pumpkin ales we drink today are mostly a modern invention, though they do have some historical roots. Colonists in America were hard pressed to find enough barley, wheat, or rye to create a mash with enough sugars. Many vegetable and fruit adjuncts were used to bump up sugar content in their beer, this included pumpkin and apples. Due to pumpkins and apples seasonality, and their ease of growth on the coasts, they were added to the mash to create stronger, more robust beers that become embodiment of fall. The spiced pumpkin beers we consume — with vigor — are mostly a product of the 1980′s craft beer boom as barley and hops were plentiful.
Rob and Keigan cooked us up a mean treat. The Imperial Pumpkin Ale contains 2-Row, Victory, Crystal 75L malts, along with Brown Candi, Lactose, and Dextrose sugars, and includes over 100 lbs of pumpkin! This beer is beast! Perfect for the chill that's been striking the air and the creepiness ambient at the end of October. Additions of Allspice, ginger, clove, cinnamon, and nutmeg were added to the kettle to bring a very aromatic and pleasant spice note that blends in with rich malt and alcohol backbone. The New Zealand Motueka hop was added several times to bring about a very "noble" aroma that blends well with the spices.
Get your spook on with our ghoulish gourd!
Drink local, drink Dangerous!