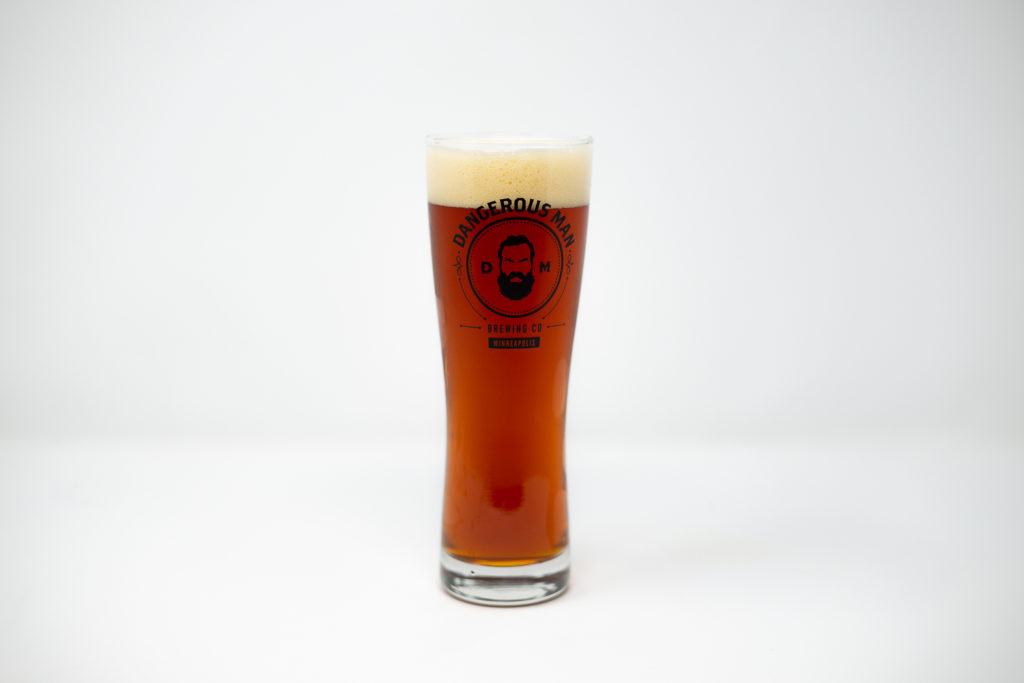 The Marzen-styling derives from Munich and is from the all important time period of British Pale Ales, Vienna's Lagers, and the beer that changed everything, the Bohemian Pilsner. This was a time of massive innovation in the beer world with conscious utilization of lager strains of yeast, Saccharomyces pastorianus, in beer coupled with more efficient malt kilning methods. Beers were able to be darker and cleaner leading to the creation of new styles and methods of brewing.
Marzen's were produced in March, as the name implies. They were stored over the summer when brewing ceased due to the warm ambient temperatures in the brewery. Because there was little temperature control besides storing fermented beers in caves, brewing good, drinkable beer during warm summer months did not occur often, so much so, that at one point Germans made it illegal to brew during certain times of the year. Marzen, though today is thought of as a copper-colored, medium to high hopped beer flush with Vienna and Munich malts, was previously any beer brewed in March and stored during the longer summer months. The Marzen we think of today, and the Marzen produced by Dangerous Man, was created by Josef Sedlmayr of Franziskaner brewery when he introduced an amber lager to Munich's annual Oktoberfest celebration when original beer supply ran low. This amber lager is based off of popular Vienna lager recipes, with malt that was specifically kilned to provide the robust juicy, spicy, and copper-colored characteristics.
Dangerous Man's Oktoberfest Marzen features Rahr 2-row, Gambrinus Munich malt, Gambrinus Dark Munich, and Weyermann Caramunich II. The blend of these four malts provide for the orange-copper color and the prevalent, almost juicy, malt flavors and mouthfeel. This lager was kept at lagering temperatures to help enhance the malt flavors with clean finish, with the slightest hint of sulphur common to these yeast strains. Politely hopped with Target and Willamette hops, this Oktoberfest Marzen balances perfectly with a world turning slowly orange, red, and yellow.
So. We'll see you soon, maybe bearing gifts, definitely bringing love, and we'll celebrate together, and imbibe all that falls.
Drink local, drink Dangerous.