!CANCELED! Barrel Aged Imperial Chocolate Milk Fudge Stout Bottle Release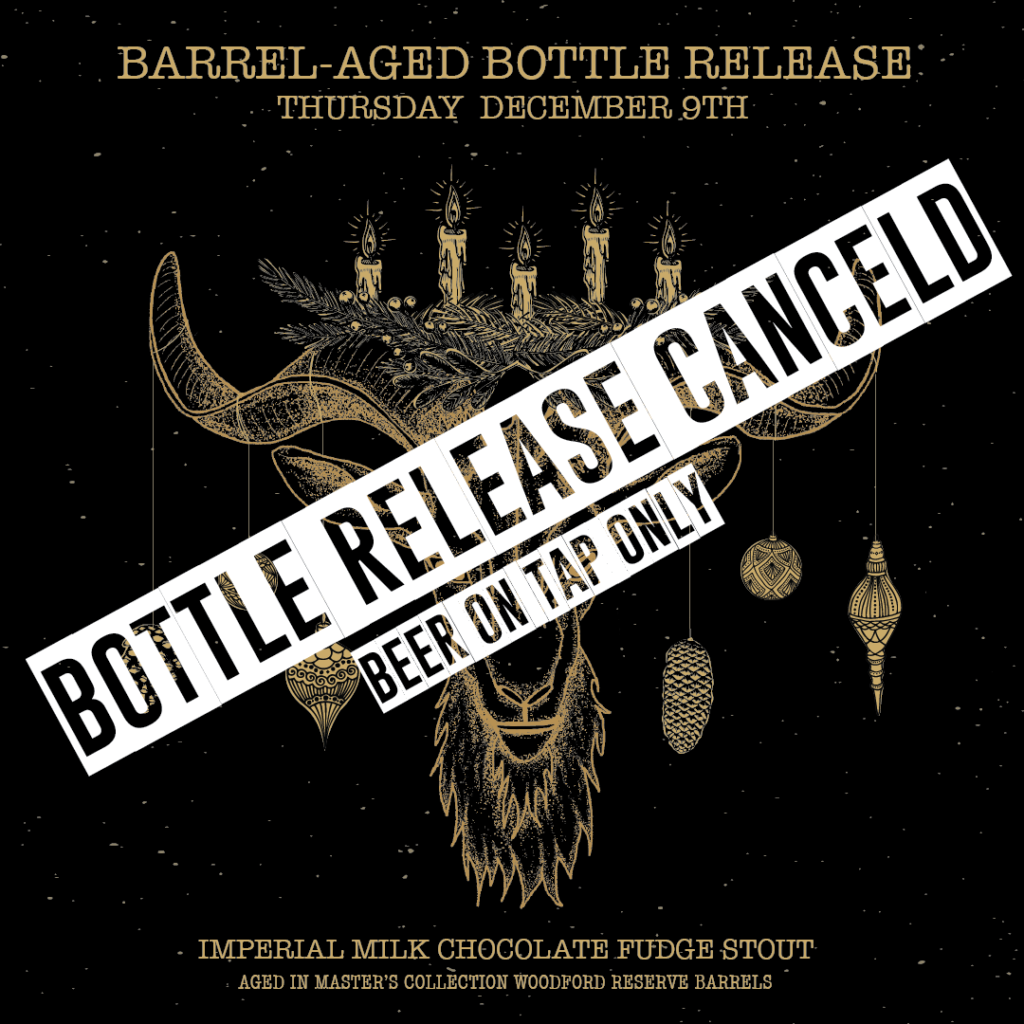 THURSDAYS BOTTLE RELEASE HAS BEEN CANCELED
Sometimes things happen, and it suck but you have to do the right thing.  As much as we knew you would love this beer and as crappy as this is we want to keep you safe from exploding bottles and Dangerous Beer.
We had the final quality check on our Imperial Chocolate Fudge Stout, and the short answer is it failed our standards. So there will be NO BOTTLES FOR SALE. Needless to say, we are sad and we are sorry to have to relay this.
The long story is that the additional sugar we added when carbing the bottles created a secondary fermentation. The beer in the bottles is still delicous but the bottles themselves are or will become dangerous beer bombs. Even though we are called Dangerous Man, we do truly want everyone safe. 😉
GOOD NEWS….
We have one keg that will go on tap on Thursday and it is fantastic and carbed to perfection so you will still get a chance to try this magnificent beer. AND we also have a new beer on tap and available in crowlers: Vanilla Hazelnut Latte Double Stout and it is dark, roasty and dreamy.