Dangerous Man Mini Holiday Market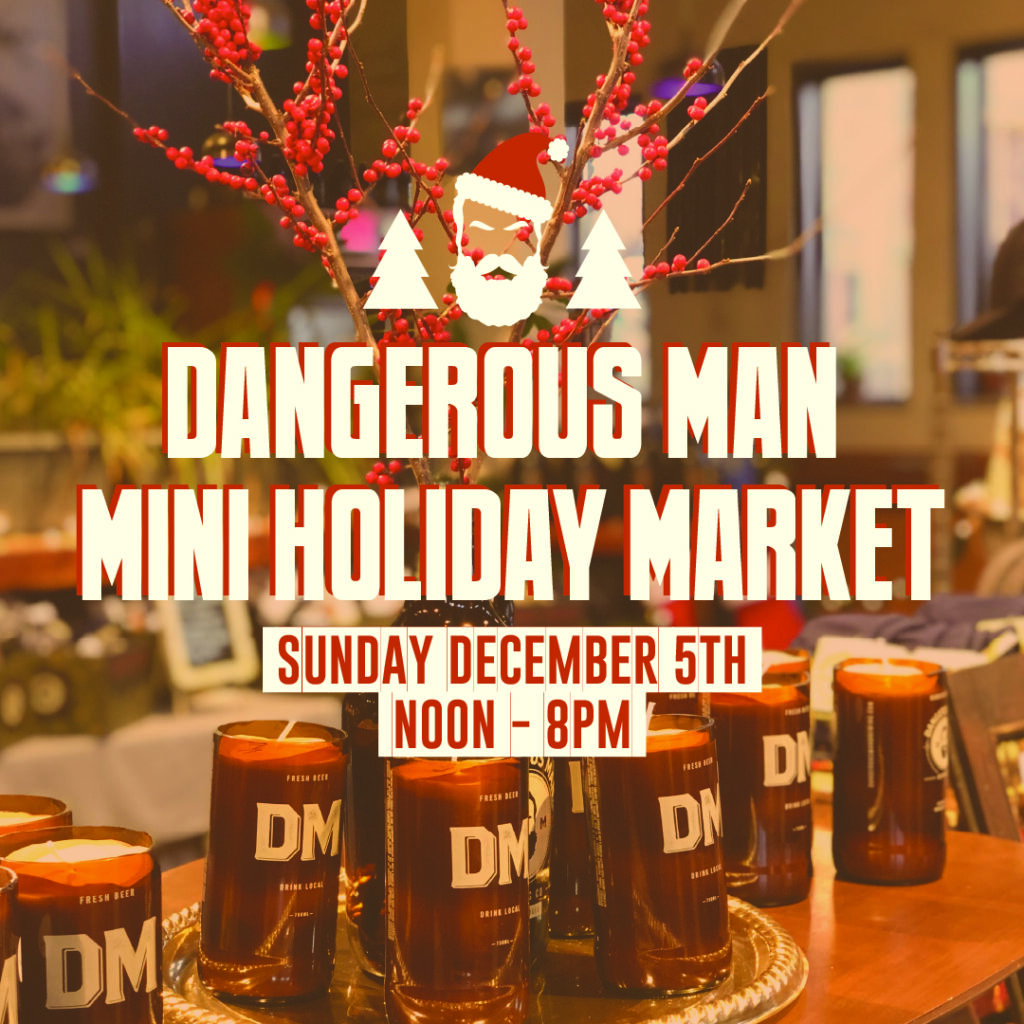 We had such a blast last year doing our Lil' Holiday Market that we decided to do it again this year.  We are turning our taproom into a Mini Holiday Market one day only this year on Sunday, December 5th from noon-8pm. There will be brand new DM merch available, ole' standbys, beer inspired local crafts and of course, the yule log will be burning. There will be fun exclusive deals only available at the market and some super sale items! 
Just a peak at some of the fun exclusive items and deals we will have at the market:
• DM Planters!  We have a super limited amount of the planters and they will all have a plant baby from Dangerous Man!  If you missed out on these before, now is your chance!
• Holiday bundle deals!
• Super sale rack!
• Handmade beer soap from Sebesta Apothecary made with DM Beer
• Handmade Coffee Mugs from AsH Pottery