DM January 13th-17th Donation Drive – Diapers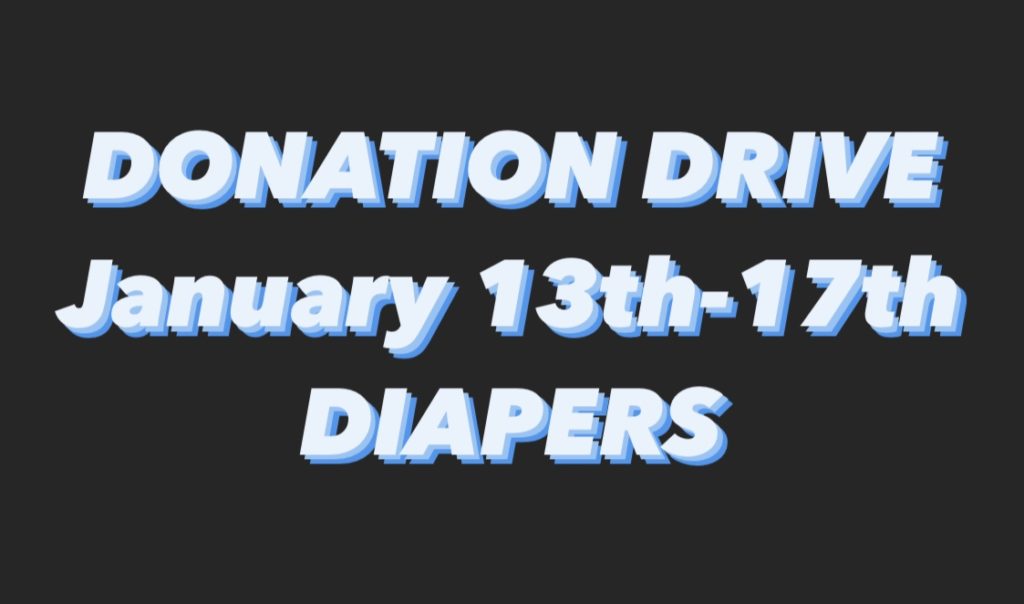 It's a Dangerous Man Donation Drive and Raffle! If you bring in a listed item for the corresponding week, you can enter our raffle to win some very exciting prizes. One entry per eligible donation. The raffle drawing will be the first week in February. Each week we will be collecting different items to donate to our friends over at the Phillips Community Free Store. For the second week of January, we're looking for PADS AND/OR TAMPONS. Stop into the Growler Shop with supplies to participate!
The Phillips Community Free store aims to be a safer space free of Transphobia, Homophobia, Sexism, Machismo, and aims to promote bodily autonomy, support the well-being of marginalized individuals and build community through mutual aid that fosters care and centers the well being of everyone.
WEEK ONE ITEM HIGHLIGHT
January 6th – 9th
PADS AND/OR TAMPONS
WEEK TWO ITEM HIGHLIGHT
January 13th – 17th
DIAPERS
WEEK THREE HIGHLIGHT
January 20th – 24th
LAUNDRY DETERGENT
WEEK FOUR HIGHLIGHT
January 27th – 31st
ANY DONATION OF THE ABOVE ITEMS! PADS! TAMPONS! DIAPERS! DETERGENT!