High Five Bakery Father's Day Gift and Grab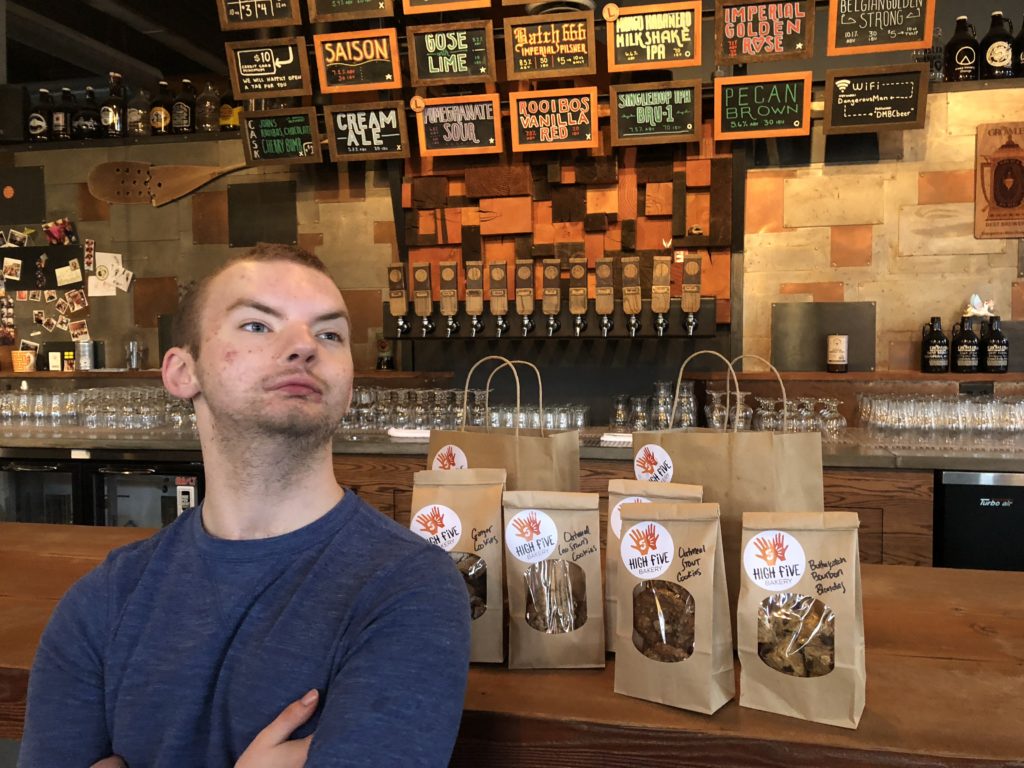 Your favorite baking dudes return to Dangerous Man one day before Father's Day — so you can grab some amazing cookies to give to your dad!
We'll be featuring:
– Double Chocolate Cashew Espresso Cookies — come early … this sold like gangbusters for Mother's Day
– Butterscotch Bourbon Blondies — now blended with local favorite Knob Creek Bourbon
– NEW Rhubarbrum Bars — the debut of our Rhubarb Bars — with fresh rhubarb and just a hint of rum
http://www.highfivebakery.com/
About High Five Bakery:
High Five Bakery is a fancy name for just us — we're a father and son team, using baking to teach an amazing special needs teenager life lessons. We also use step-by-step recipe instructions in a speech app as part of this young man's speech therapy.
​
We're also proud to donate 10% of our profits to organizations that have helped us along the way.
Most importantly, Frankster will give you a high five when you pick up your handmade High Five Bakery treat.