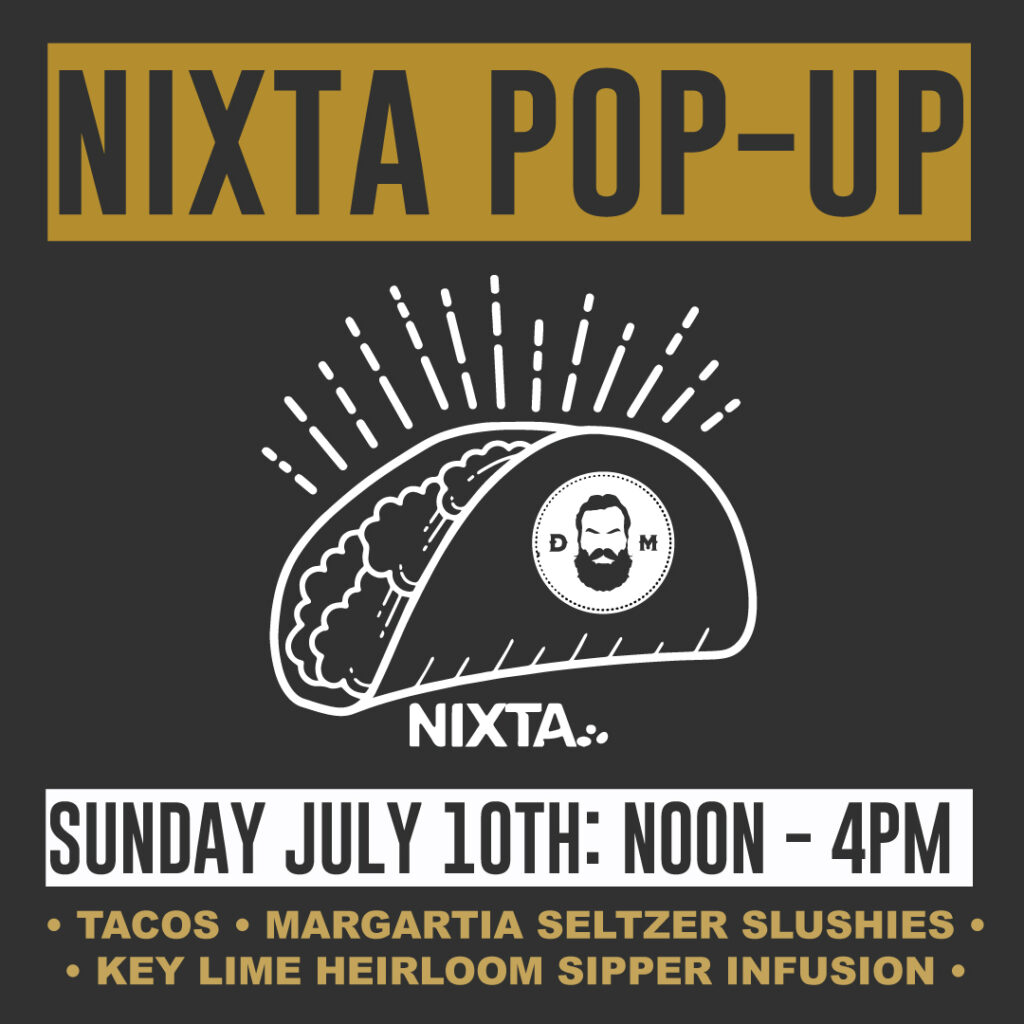 Beers & Tacos, Tacos & Beer, Taco Beer?
Join us on Sunday, July 10th, from Noon to 4pm for a Nixta Tortilleria & Mexican Takeout Pop-up! We will be pouring our collaboration beer, Heirloom Sipper Mexican Corn Lager, a Key Lime Heirloom Sipper Infusion, Margarita Seltzer Slushies, and Nixta will be serving up chips & dips, tacos and more!
Heirloom Sipper Mexican Corn Lager: For this beer Gustavo & Kate sourced a custom blend heirloom corn directly from Mexico. This corn was nixtamalized – a process for heightening the robust, flavorful and aromatic presence of the corn – and mashed alongside MN pilsner malt, flaked corn, and nixtamal water. The end result is a crisp lager with delicate complex layers and with hints of Gustavo's fantastic handmade tortillas.