Hilary Hazzard
Creative Mayhem Manager & Garden Goddess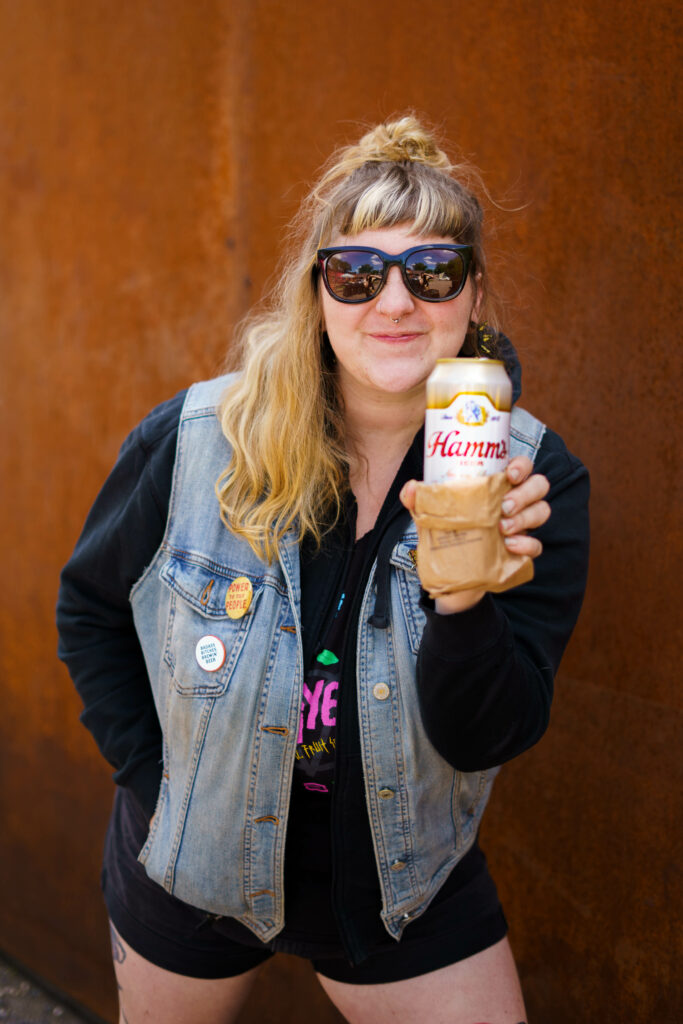 Get to Know Hilary, AKA Hazzard, our Graphic Designer, Merch, & Marketing Mayhem Manger! When she's not at DM you can find her in the garden, camping, traveling, or chasing after her wild child and doggo!
🖤🖤🖤
1.) Q: What is your go-to beer, the old stand-by? What's your favorite beer currently?
Hamms Hamms Hamms. I'm currently loving a good citrus Gose, a crispy Lager, and Imperial Sours!
2.) Q: What's your favorite RomCom?
10 Things I Hate About You… A Knights Tale… Heath Ledger
3.) Q: When you were a child, what did you want to be when you grow up?
A part time Artist, Veterinarian and Travel Agent. So I could, of course, travel, visit all the animals, and then paint them.
4.) Q: If you could talk to one species of animal, which would you choose?
An Octopus! They have 9 brains and have you ever seen them dream? 🤯🤯🤯